High quality Ultrasonic Welding Supplies and Accessories


Lower prices on equipment and electrodes than other manufacturers


Shorter lead time, especially on electrodes


Free test welds and unparalleled customer support
How We Can Help You
Advanced Integrated Technologies ( AIT ) is a welding equipment and technical support provider for Nippon Avionics ( Avio ) brand of ultrasonic welders and accessories. We can evaluate your product samples, provide free test welds, and accurately specify which equipment is best for your application. We can then provide the equipment you need at an economical price, and assist with any technical issues you encounter setting up your welding process.

Submit a contact form or call us today

to request assistance with your next project.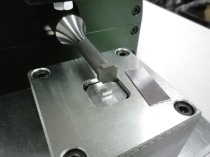 Introduction to Ultrasonic Welding
Principles of Ultrasonic Metal Joining
Unlike resistance welding, ultrasonic welder horn oscillator vibration removes oxide film on the metal surface and scatters surface layer impurities in order to create a state of solid-phase welding by bonding metal atoms.
Advantages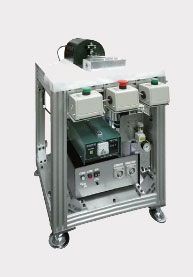 •
Reduces damage and provides efficient energy use because of low welding temperatures (less than approx. 50% of the melting point)
•
Suitable for connection of thin metal foil such as aluminum foil or thin copper foil
. Also suitable for connection of copper wires.
•
Reduces electrical resistance and provides joints with good electrical conductivity
•
No special surface treatment required
•
No consumables such as solder are required. Eco-Friendly while reducing costs
•
Space-saving, easy to introduce automation
•
Permits dissimilar metal
joints, e.g., joining aluminum to copper
AVIO Ultrasonic Welders
•
Ultrasonic Welders
use Ultrasonic Energy to perform various bonding & cutting functions such as resin welding, resin seat cutting, resin cutting, and metal joining. The basic components of Ultrasonic Welding Systems consist of an Ultrasonic Oscillator Unit and a Welder Main Unit (Press).
•
Products offered include a wide range of output models from a compact 40W unit to the world's highest in class 8,000W unit to meet customer needs.
These products are manufactured by Nippon Future Co. Ltd. (a wholly-owned subsidiary of Nippon Avionics Co., Ltd.).
Features of Ultrasonic Welding
•
Fast welding - For most applications
,
welding times are short allowing increased production
•
Stable production - Setting conditions may be stored for future use ensuring consistent welds among
production cycles
•
Quiet performance - Non-audible frequency range is used for most products
•
Air-tight seals – Selecting proper horns for each product accomplishes an air-tight weld
•
Environmentally friendly - No adhesive chemicals are used during the manufacturing process that
compromise security and recyclability
•
Saves money - Shorter weld times significantly reduces manufacturing cost
Wide Selection of Ultrasonic Horns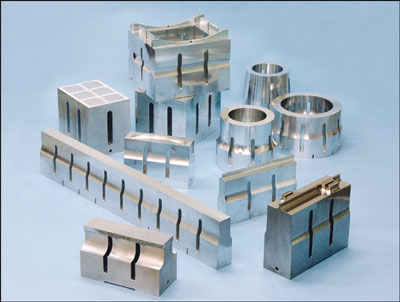 Ultrasonic horns incorporate a half-wavelength resonator cavity which efficiently transmits vibration energy. Horn materials include aluminum alloy, titanium alloy, and die steel depending on the welding purpose.
We offer horns that best suit your particular work. We also design and manufacture clamping jigs.