Ultrasonic Hand Welder W2005-28/40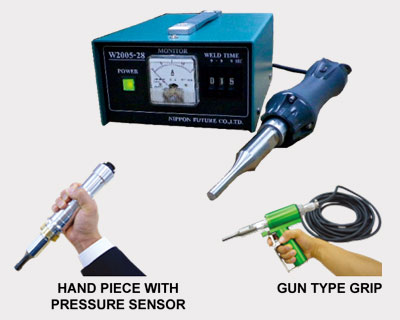 Hand-held 250W ultrasonic welder

•

Wide range of applications from prototype to mass production
Ultrasonic Spot Welder W1002-60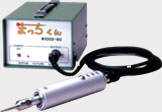 Compact and lightweight ultrasonic spot welder

Ideal for basting before sewing, small boss ratio caulking, and riveting.
Ultrasonic Small Welder Models W3011 - W3015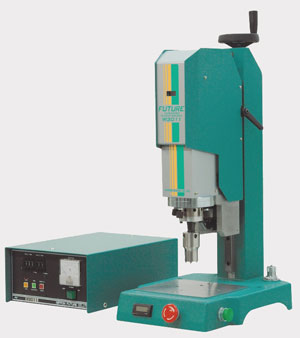 Compact ultrasonic welder 500W - 800W

Units for automation are also available.
Ultrasonic Vibrator Unit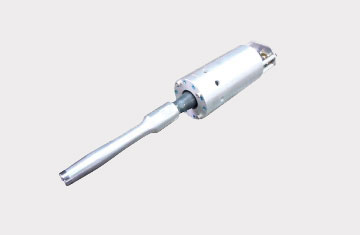 Serves a wide range of applications when used in automation

.
Compact Welder Series

W2005
W1002
W3011
W3012
W3013
W3014
W3015
Output Power

250W

40W

500W

800W

500W

Frequency

28kHz. 40kHz

60kHz

20kHz, 27kHz, 28kHz, 39kHz, 50kHz

27kHz, 39KHz

20kHz, 27kHz, 28kHz, 39kHz, 50kHz

Power Source

AC100V+/- 5% 50/60 Hz

1 Φ AC200 V

AC100V+/- 5% 50/60 Hz

Oscillator
Amplitude Adjustment

0-100% with External Variable Transformer

0-100% with External Variable Transformer

50-100% (5 Steps)

0-100% with External Variable Transformer

0-100%(Continuously)

Dimensions WxDxH (mm)

164x242x105

123x170x88

254x365x146

254x415x146

Weight

~2kg

~1kg

~6kg

~7kg

Main Unit of Welder
Pressure Method

Hand Held

Air Cylinder

Maximum Pressure

100N (10kgf)

250N

Compressed Air Supply

-

-

Clean Air (0.06-0.5 MPa)

Horn Stroke

-

-

75mm (dia. 25mm Air Cylinder)

Dimension

dia.36-52 x 275mm

dia. 31x159mm

320x380x710

Weight

~450g

~200g

~30kg