AIT has many capabilities not specifically listed here. Call for details.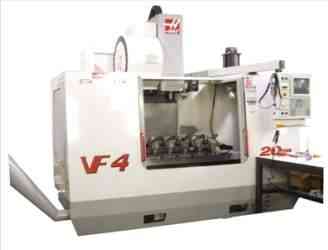 CNC MILLING

X axis travel = 50"
Y axis travel = 20"
Z axis travel = 18"
Utilizing 5 HAAS high speed CNC milling machines, our CNC Milling Services are not limited to specific industries. We serve all machining needs including medical, energy, electronics, and architectural. read more...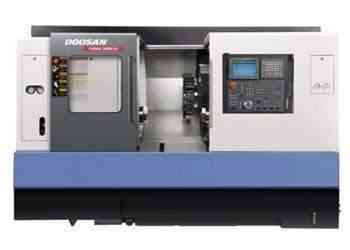 Maximum Diameter = 13"

Maximum Length = 20"
AIT utilizes 5 axis multi-purpose machines which allow us to both turn and mill features into a part, all within the same machine. Our Daewoo lathes are precision machine tools that are designed for versatility and speed. read more...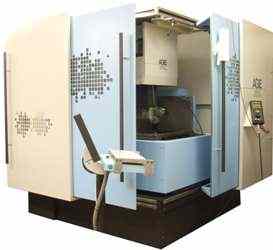 Maximum TravelX=14", Y = 10", Z = 9"
Maximum Taper = 30 degrees @ 6" high
Maximum Wire Size = .012" diameter
Minimum Wire Size = .0012" diameter
Best Possible Finish = 0.1 Ra Micrometer (#4 Ra Microinch)
Best Possible Tolerance = +/- .0001" (.0013mm)
We utilize EDM machines by Agie, Hansvedt, and Pacific Controls. Our Agie Evolution 2 SF+F wire machines are capable of running tungsten wire as small as .0012" diameter and machining to a fine finish of 4.4 RMS micro inches (0.1 Ra micrometers). Utilizing 12 wire and 4 sinker EDM machines.read more...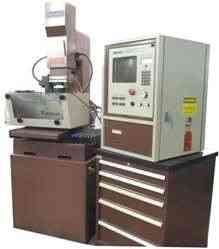 Maximum Travel: X axis= 12", Y axis = 7", Z axis = 8"
Best Possible Finish = 0.1 Ra Micrometer (#8 Ra Microinch)


Best Possible Tolerance = +/- .0002" (.0025mm)
AIT can do any kind of EDM work, from large punch dies to micro injection molds. We are most known for our micro EDM capabilities. If the product requires a microscope to appreciate its intricacy, it's perfect for AIT.
read more...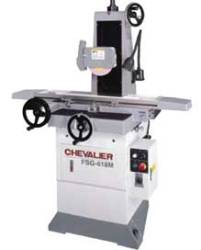 SURFACE GRINDING
Maximum Travel: X axis travel = 36", Y axis travel = 12"
OPTICAL INSPECTION
Smartscope 200 = X axis travel = 8", Y axis travel = 8", Z axis travel = 8"
CMM INSPECTION
Tesa Micro-hite = X axis travel = 18", Y axis travel = 20", Z axis travel = 16"
ANODIZING
GOLD PLATING
HEAT TREATING
LASER WELDING
MICRO BLASTING
ABRASIVE FLOW MACHINING
VIBRATORY FINISHING
ASSEMBLY
PACKAGING